Attorney Profile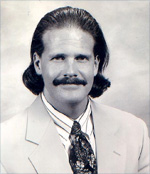 Attorney William Gill was born the son of a career military officer. Raised in several American States and 2 foreign countries, Gill is a Southern Lawyer specializing in the representation of victims of negligence, fraud, and injustice in courts throughout the Great State of Alabama. Before establishing his own law office, Gill was a partner in the well known Montgomery, Alabama law firm of McPhillips, Shinbaum, & Gill for 16 years. Since 2004 attorney Gill has operated the Law Office of G. William Gill. His office is located in the historic Renasant Bank Building on Court Square in downtown Montgomery.
After graduating from the well known Enterprise High School in Southeast Alabama, Gill worked full time to put himself through college at Auburn University where he earned his Bachelor's Degree in History and Economics and was inducted into the prestigious history honor society Phi Alpha Theta for superior academic achievement in the field of History. After graduating from Auburn he began his legal studies at Cumberland School of Law of Samford University in Birmingham, Alabama. While attending Cumberland Gill made the Dean's List every semester and was a member of The Cumberland Law Review. He earned his Juris Doctorate in 1987 with honors and was inducted into the Cumberland Honor Society, Curia Honoris, for superior academic achievement. While attending Cumberland Mr. Gill worked as a law clerk for the famous Emond & Vines law firm. After graduating from law school, Gill served a one year appointment to serve as Law Clerk to the Chief Justice of the of the Alabama Supreme Court, the Honorable C.C. Torbert, Jr.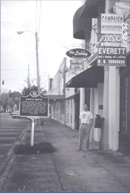 During his 16 years as a partner with the McPhillips, Shinbaum & Gill firm and 16 years operating his own law office Gill has successfully represented thousands of Alabama citizens in courts throughout the State of Alabama. He has appeared on CNN, Dateline, Nightline with Ted Koppel and hosted a live call in talk radio program for 8 years. He was also an extra in the 2003 Tim Burton movie Big Fish that was filmed in the Montgomery area. His interests include hunting, farming, hiking, as well as studying history, politics and participating in international missions projects. He is a member of the Alabama State Bar, the Montgomery County Bar, the Montgomery County Association for Justice, the Alabama World Affairs Council, Eastmont Baptist Church, and is President of the Greenwood Ranch Association.


"A Lawyer's stock in Trade is his time and advice"
Abraham Lincoln
Contact:
Law office of G. William Gill
8 Commerce Street, Suite 1110
Montgomery, Alabama 36104
Phone number: (334) 834-7606
Facsimile: (334) 834-3335
E-mail:

[email protected]
Located in the historic Renasant Bank building